Welcome to Park Ridge Seventh-day Adventist Church

Hello and Welcome!
We are so glad you have chosen to join us as we worship the Lord together in fellowship on His Holy Day
— the Sabbath.
Whether you are a regular member, or visiting with us for the first time, or joining us online, we want to make sure you know just how much we appreciate you joining us here at our Park Ridge Church.
Our weekly Sabbath program starts with Sabbath School for all ages from 9:30am to 10:30am followed by the main Service at 10:50am through to 12:30pm — all are welcome.
Please feel free to
contact us
if you would like more information on our Sabbath Program.
The Incredible Journey presents:
The General's Promise – Douglas MacArthur
The Incredible Journey presents: The General's Promise – Douglas MacArthur
In March 1942, General Douglas MacArthur was forced to flee the Philippines in the face of an aggressive Japanese invasion. MacArthur vowed that he would return and liberate the country from the Japanese. True to his word, in 1944, MacArthur landed in the Philippines and worked to liberate the country, and in September 1945 he accepted a formal surrender from the Japanese. MacArthur was able to keep his promise. Join us this week as we look at the story of MacArthur and the story of Jesus and His promise of coming again.
YouTube: Friday, 24 March 2023 at 6:30 pm: https://www.youtube.com/theincrediblejourney
9GEM: Sunday, 26 March 2023 at 8:30 am
Subscribe to our YouTube channel to be notified of new programs: https://www.youtube.com/theincrediblejourney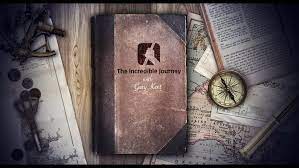 ​
The Incredible Journey is a Christian TV program which airs on 9GEM, Sundays mornings at 8:25am across Australia and also YouTube/TheIncredibleJourney and tij.tv - anytime.
Each program deals with the journey of life – a journey we are all on – a journey from here to eternity, and when you think about it – it is an incredible journey. These programs deal with the challenges and experiences that we all encounter on the incredible journey of life. The major focus of each program is sharing the Good News of Jesus Christ and His Word – the Bible – sharing each program in story form, because stories are one of the most effective ways to communicate a message.
The Incredible Journey team travel to the ends of the earth to find stories on life, hope and happiness – and you are invited to join us on this incredible journey.
Weekly Zoom and in-home Bible Studies
You are most welcome to join any one of our Bible Study groups
We are currently holding online Bible Studies on Monday and Wednesday evenings and in-home Bible Study on Friday evenings.
If you would like more information about our Bible Study Groups, please feel free to contact us or visit our events page.